Joining forces with the right parties
When is the purchase price in line with the market? How do you get in touch with the right broker, lawyer, tax specialist or rental organisation? Real estate investors have many questions and need to know the legal, tax, financial and practical consequences of their decision. Intrea joins forces with renowned project developers and local and international experts. The result of this knowledge is presented on the unique and independent platform for international real estate investors: beleggeninvastgoed.eu

A solid basis with a well-thought-out plan
There are many hurdles that investors are not alerted to when buying international property. Lack of time to really immerse yourself can also be an important factor. This leaves room for judgement errors due to different rules, cultural differences, language barriers and laws that may actually differ from region to region. Intrea selects real estate based on a solid plan in which every aspect is highlighted. But it also provides background information, shares knowledge, presents legal assessment reports and provides insight into the realistic return on investment on an annual basis.

Transparent, open and honest communication
Besides the fact that Intrea mediates in international real estate, it also sells security and transparency. An investor is almost always dependent on third parties. And the return is ultimately subordinate to the interest of the selling party. Or that of the developer, who continues to downgrade yield forecasts. This is where Intrea comes in. By offering certainty and transparency in advance. Regardless of where and through whom investments are ultimately made. This results in an investment in line with the market with a real return.

No surprises, neither before nor afterwards
A transparent purchase of real estate should be self-evident. Intrea's main objective is that its investors get what they agreed to. This means that the real estate that Intrea offers through its platform has been fully screened. With a competitive price, no hidden costs, legally and fiscally watertight and correct permits, insight into the zoning plan and environmental report, architecturally sound, including project management, maintenance, rental management and everything based on a fair rental income forecast.
Real estate investment platform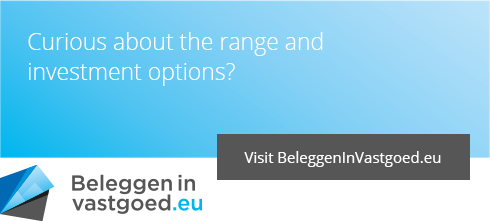 Intrea is the portal for real estate investments and is characterised by security and transparency based on extensive knowledge and experience. Co-founder Rob Smulders built this up as the figurehead of Mondi, the interest group for prospective foreign real estate buyers. Mondi's success is based on the need for transparency. This need is and will continue to be great and has received more attention within Intrea. Together with co-owner and graduated chartered accountant Patrick Pijnappels, Intrea selects fully-screened real estate projects and offers investors the opportunity to participate successfully. This is done via a unique
platform: beleggeninvastgoed.eu and starts with a selected offer in Austria.